Xingyuan New Activated Carbon Reactivation Production Line Start Running.
2022 June 16, Xingyuan New Technology Activated Carbon Reactivation Tunnel Kiln Two Set Start Running .
This new factory by Xingyuan-Hanlan Ecotech Co.,Ltd
Daily capacity yearly treatment 3000MT waste activated carbon.
According to the type of equipment, Xingyuan have two type of reactivation kiln for the spend activated carbon.
A: Rotary kiln -activated carbon reactivation kiln
This Rotary kiln regeneration line is suitable for the GAC(granular activated carbon) and Pelletized activated carbon, NOT suitable for the powder type activated carbon.
B: Tunnel Kiln- activated carbon regeneration kiln
This Tunnel kiln can used for the power type of activated carbon.
Xingyuan PAC(powder activated carbon) reactivation production line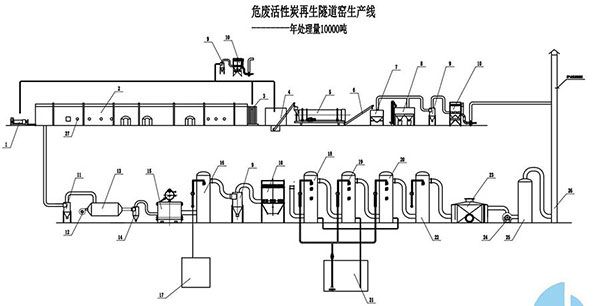 Xingyuan Activated carbon regeneration production line flow chat

Xingyuan Project Activated Carbon Regeneration Tunnel Kiln
Spend activated carbon can be separated into Hazardous Waste and General Solid Waste
For example:
Spend activated carbon from chemical or medicine industry will be the hazardous waste ,and Spend activated carbon from sugar or oil factory will be the General Solid Waste.
This two different type of waste can all use our reactivation production line, but the waste gas treatment design will be little different, in another words, in Hazardous waste treatment, need equipment to remove the Dioxin. So the Dioxin Remove process will be the main different between Hazardous Waste and General Solid Waste activated carbon regeneration flow design.
Powder type regeneration activated carbon packing system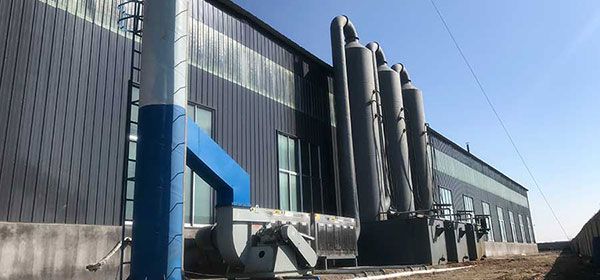 Activated Carbon Reactivation Rotary Kiln Production Line
Xingyuan Activated Carbon Regeneration Tunnel Kiln Model

Model No.
Size MM
Spend AC Treatment Capacity (MT/DAY)
Remark
XYRACM-T01
50000(L)*2500 (W) *2000(H)
10
ACCORDING TO DIFFERENT SPEND MOISTURE CONTENT
XYARCM-T02
100000(L)*2500 (W) *2000(H)
25
XYARCM-T03
150000(L)*2500 (W) *2000(H)
60
Remark: Because the spend activated carbon moisture if different from 15-35% ,so the daily treatment capacity will be different .

Now Xingyuan two Type of Activated Carbon regeneration kilns
A: Rotary Kiln—Granular activated carbon reactivation kiln
B: Tunnel Kiln—Powder activated carbon regeneration kiln

Previous: None