Xingyuan wood chips/blocks carbonizing and gasification furnace
----wood chips, blocks carbonizing machine.
----coconut shell carbonizing machine
----palm shell carbonizing machine
----biomass carbonizing machine
Xingyuan Carbonizing-Gasification One Step Stove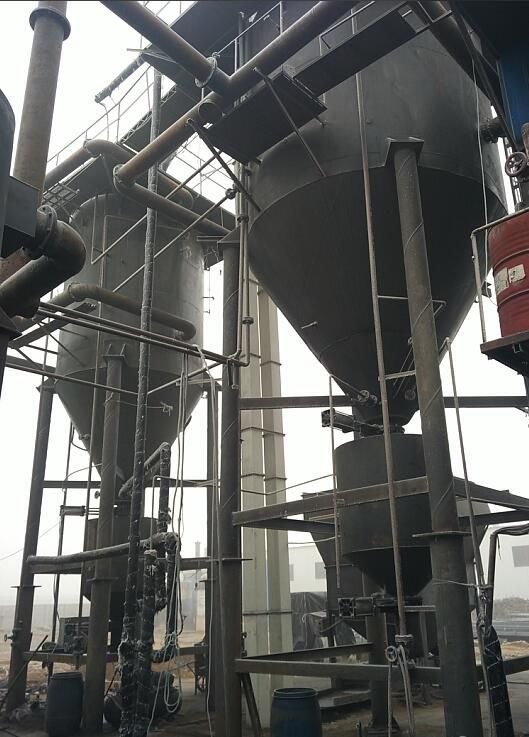 PROCESS AND PRICIPLE:
Such stove feeding from top, burning from bottom, use raw material self-burning heating for carbonizing, max control the air go in quantity, auto feeding and output. it's a less-oxygen low temperature carbonizing and gasification stove, the charcoal is very suitable for next procedure(activation), a type of comprehensive utilization equipment for biomass material.
Capacity:
For 2.2m diameter stove ,daily capacity 2.5MT/SET
Advantage and dis-advantage:

Advantage:
1 High automatic operation, very less labor.
2 0peration easy.
3 No need extra fuel and heating source.
4 Have extra syngas during the carbonizing procedure, can used for boiler, carbonizing stove etc.
5 Daily average capacity high, 2.5-3MT per day.
Dis-advantage:
1. Yield not so high, change rate about 5.5-6:1
2. Electricity consumption higher coz auto operation